Share this URL: http://mastersales.peatix.com
Event is FINISHED
Sales Masterclass: Learn to Be a Master Salesperson
The Life-Blood of any Business is SALES!

Attend this Sales Masterclass to learn how to subconsciously influence your clients' behaviour towards your favour. Learn to use below-the-radar persuasion strategies and clandestine rapport-building techniques to win your prospects over.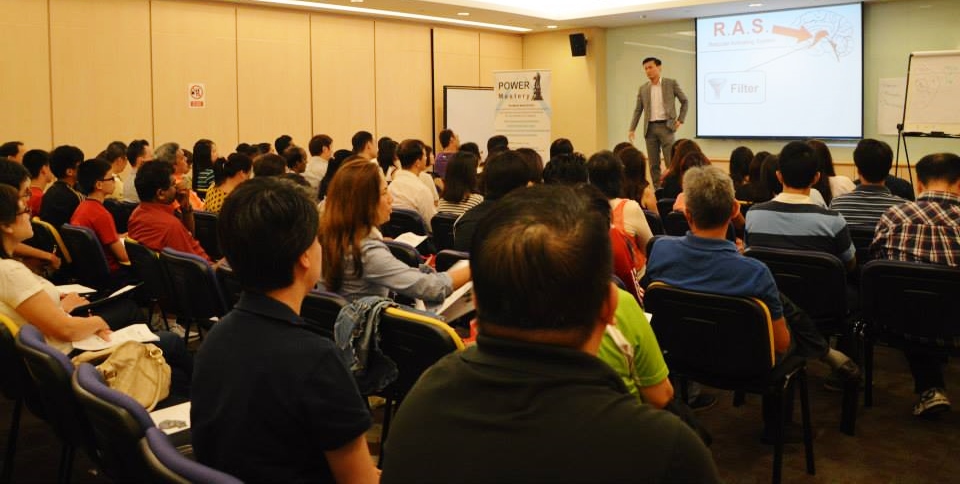 ✔ Understand human behaviour, sales psychology, & the real Science of Persuasion
✔ Debunk unethical NLP & other psuedo-psycho theories that create client suspicion & defensiveness
✔ Learn to 'Qualify' every aspect of your client-interaction process to build irresistable favour
✔ Employ the Laws of Persuasion to ethically influence your clients toward your advantage
✔ Utilise Client-Reading tools/techniques to elicit buyer motivation
✔ Learn advanced Closing Techniques to secure profitable outcomes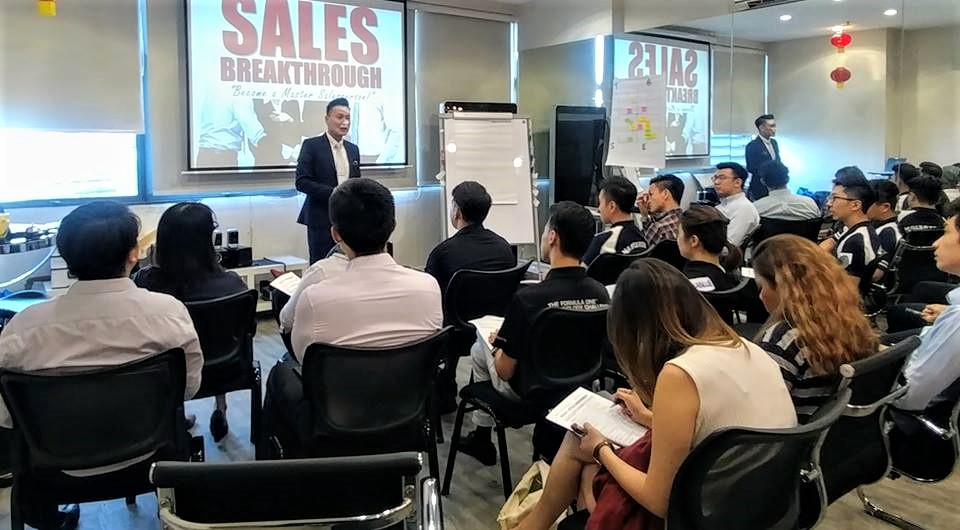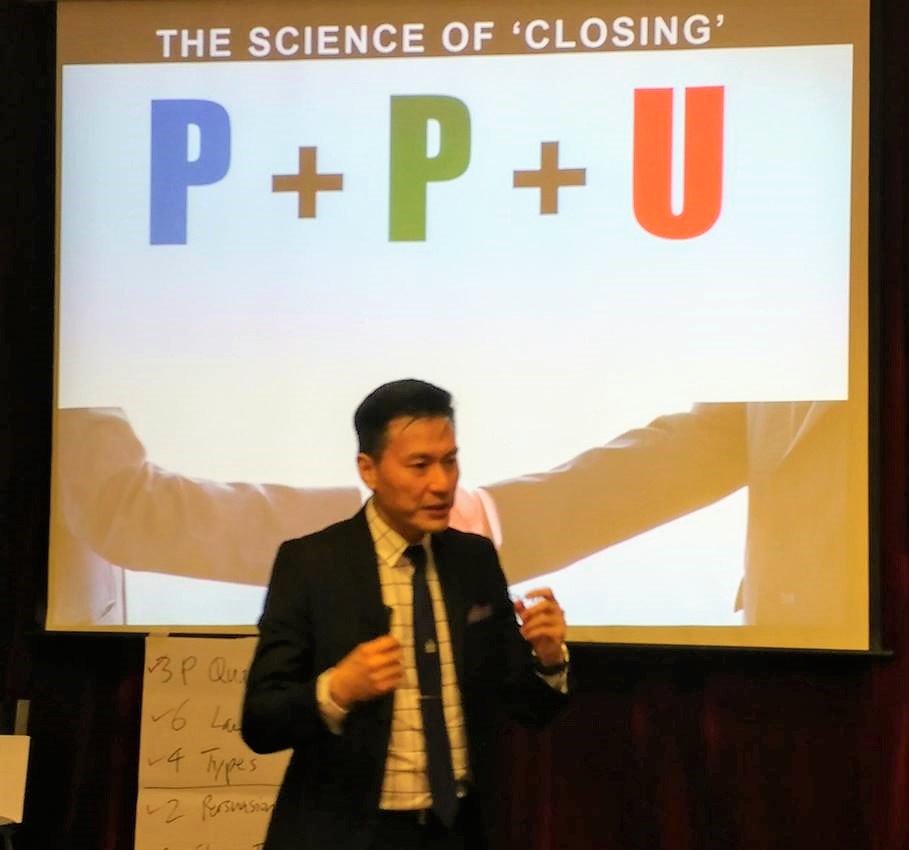 ✔ Direct Sales Professionals (Insurance, Realtors, Telemarketers, Network Mkters, Affilitate Distributors)
✔ Sales Executives / Team Managers / Bz-Owners (B2B, B2C)
✔ Trainers / Speakers / Educators / Toastmasters
...and anyone who wants to INCREASE SALES PERFORMANCE & PROFIT MARGIN
SEMINAR TRAINER: GLENN LIM

Glenn Lim is a Breakthrough Psychologist who specialises in human psycho-transactions, behavioural sciences, and peak performance. With his credentials in training & instructional design, Glenn is an authority in subject matters ranging from Sales / Service, Customer Experience, to Persuasion & Influence. He is the 'Go-To' Expert if you want to see drastic improvements in your sales performance.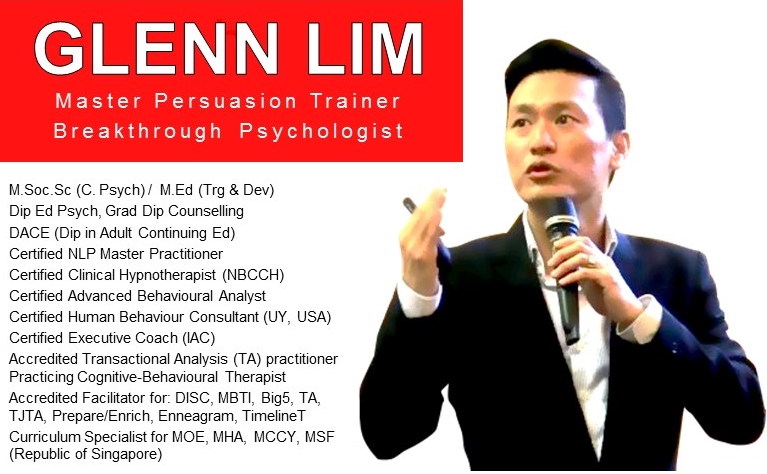 As a Organisational Strategist, Glenn has over 15 years experience in corporate training, leadership consultancy, and organisational development. He has been consulted by C-suites of top corporations to develop training & learning programs. Glenn has keynoted many conferences & trained over 100,000 PMEs (Professionals, Managers, Executives) in SE Asia, up to an audience of 20,000 at a single sitting.
He runs several knowledge-based businesses, serve as consultant to corporates & chairs various national committees in the ASEAN region.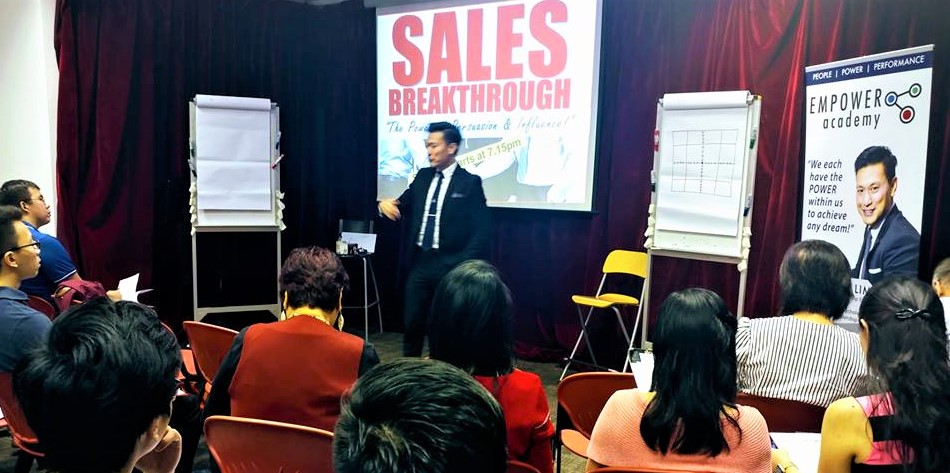 "Having failed miserably to meet sales goals in ALL my previous businesses, I have since learnt the hard way from 12yrs of personal study, to achieve cumulative $million dollar projects (in 1 year)!...I do this by integrating the science of human psychology with the power of cutting-edge sales strategies!...Today, I'm committed to help individuals & organisations to skyrocket your sales & profits!...I will be distilling years of research & experience to give you a no-holds-barred peek into proven sales techniques that u can immediately use!..." GLENN LIM, Sales Psychologist & Persuasion Trainer
HEAR FROM PAST STUDENTS:
"Very powerful sales strategies that I used to triple my revenue within 6 months!..." - Edwyn Cheng, (financial advisor)
"Straight forward, simple to understand, easy to apply!" - Mr Wan KH (sales rep, hospitality industry)
"A very effective system that I could use to cultivate clients & generate new leads!" - Wong Zhi Cai, (property agent)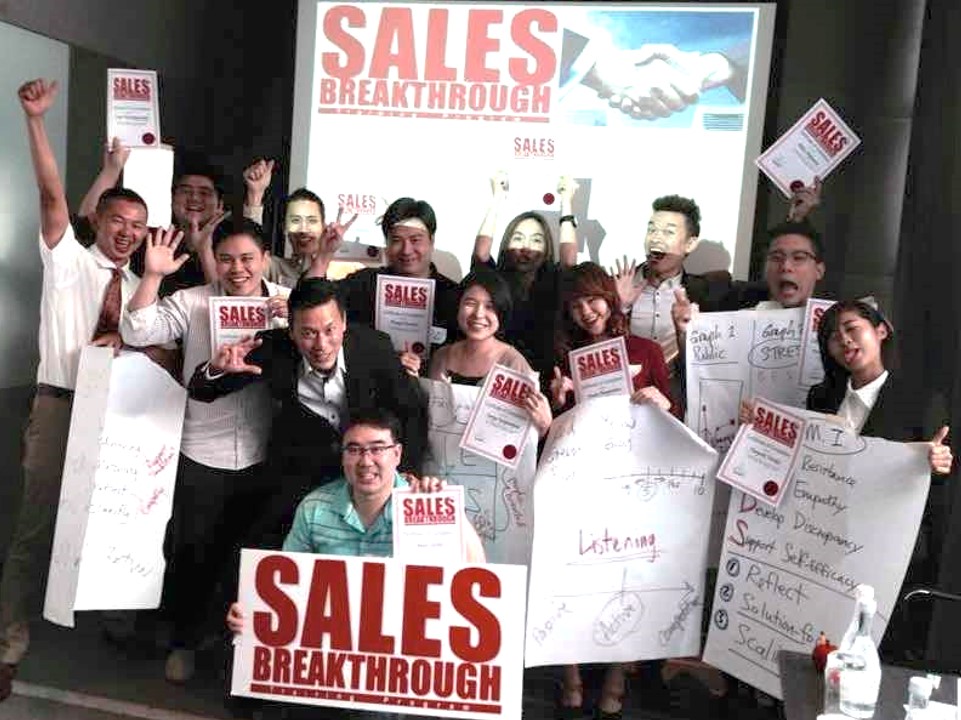 SEMINAR FEES: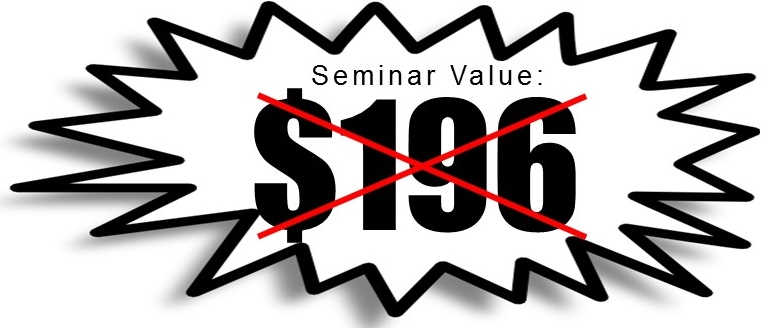 This 3 hour Masterclass is valued at $196 per pax
BUT YOU CAN ATTEND FOR FREE IF YOU REGISTER NOW!
REGISTER NOW:
We expect this seminar to be Over-Subscribed, and ask that you register responsibly. i.e. If you SIGN UP, please SHOW UP. Otherwise you will be taking a seat from someone else who was able to attend.

Enquiries please text 9299-41487 / Email seminar@glc.sg
read more
Updates
The event description was updated. Diff#297785

2017-11-24 08:29:03
More updates
Tue

Nov 28, 2017
7:00 PM
-
10:00 PM
SGT
Add to Calendar
Venue
Tickets
Venue Address

154A Rochor Road, Bugis Village, Singapore 188429

Singapore
Organizer
Want to find more groups and events like this?